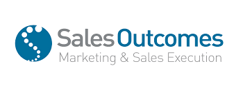 Account Planning Solution to Accelerate Growth into Global Accounts
Many businesses struggle to penetrate global accounts. But with the right account planning solution, you can use a streamlined access point to break through these boundaries and grow revenue.
In this case study, we'll examine how one company used an innovative sales strategy to tap into new markets more effectively.
© 2023 Sales Outcomes. All Rights Reserved