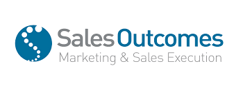 Growing Into SMB Segment With Indirect Channels
Growing into the SMB segment has become a priority for many companies as they look to expand their customer base and increase revenue. But knowing which channels to use and how best to implement them can be challenging.
This case study highlights how we helped a global firm identify, prioritize and mobilize efforts to grow in SMB indirect channels.
© 2023 Sales Outcomes. All Rights Reserved